110 years of ROZMITAL = up to 39% discount on 11 models
In its 110 years of history, ROZMITAL has become a leading forage technology dealer on the domestic market and is successfully expanding abroad. The company exports its products to 21 countries on four continents. As part of the celebration, 11 selected machines are being offered at special prices with discounts of up to 39%. The promotion is valid until 30 September 2023 or while stocks last. Models from each product category are represented in the 11-machine package. Interested parties can find out which machines are specifically affected by the promotion at authorised dealers.
Robust and durable, disc mowers offer excellent cutting quality and good ground following. Available in a lightweight design or with a centre pivot suspension in the gravity centre of cutter bar for better ground following. There are also front disc mowers in non-conditioned and finger or roller conditioned versions and mowing combinations without or with finger conditioning. The working widths of the machines range from 2.01 to 8.2 m.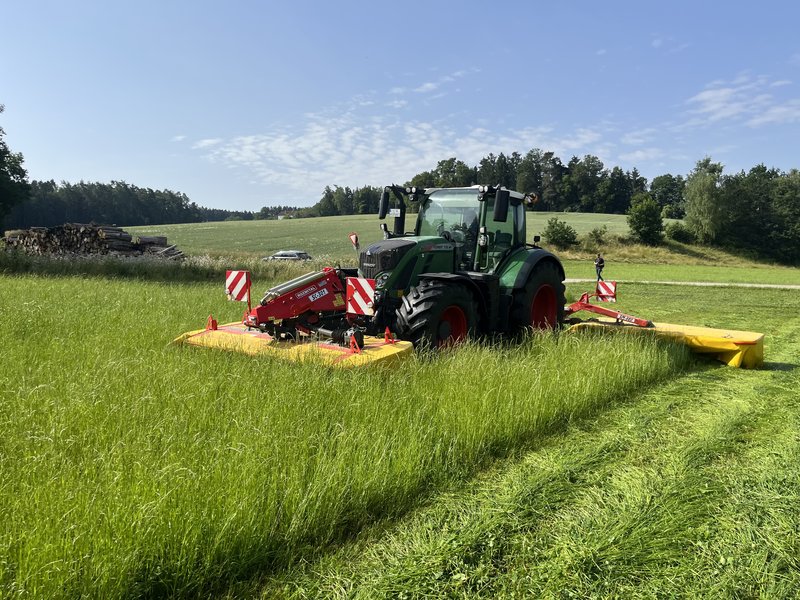 The machines are used for spreading swaths and turning green and wilted forage. They are available in two, four, six, eight and ten rotor versions with a working width from 2.7 m to 11.2 m. They are characterised by their robust construction and the individual beams are articulated to achieve excellent ground following.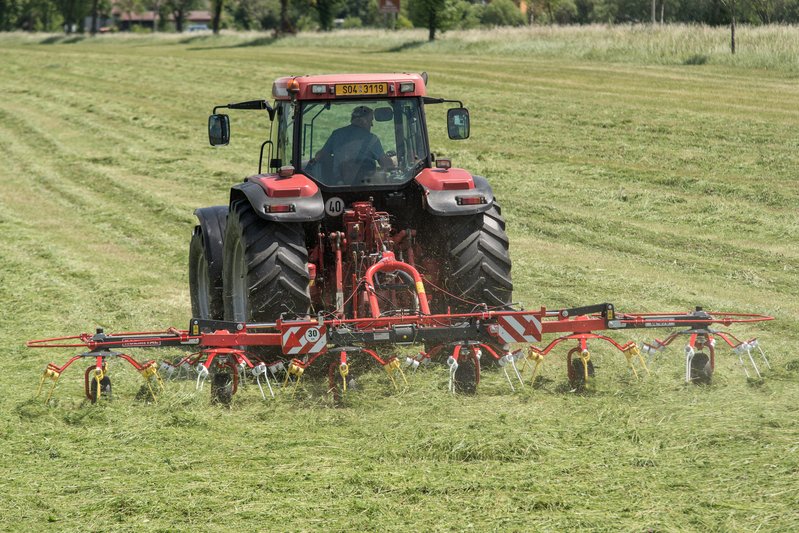 Single-rotor, twin-rotor and beam delivery rakes are available, either carried or pulled behind the tractor. The working widths of the delivery rakes range from 3.6 m to 13.4 m.
The rakes have an enclosed gearbox with a permanent oil fill for thorough and continuous lubrication of the pulleys and the rocker arm. In addition, they have a large diameter rotor, which ensures sufficient bearing clearance between the individual arms and thus the strength and operational reliability of the individual rotor arms.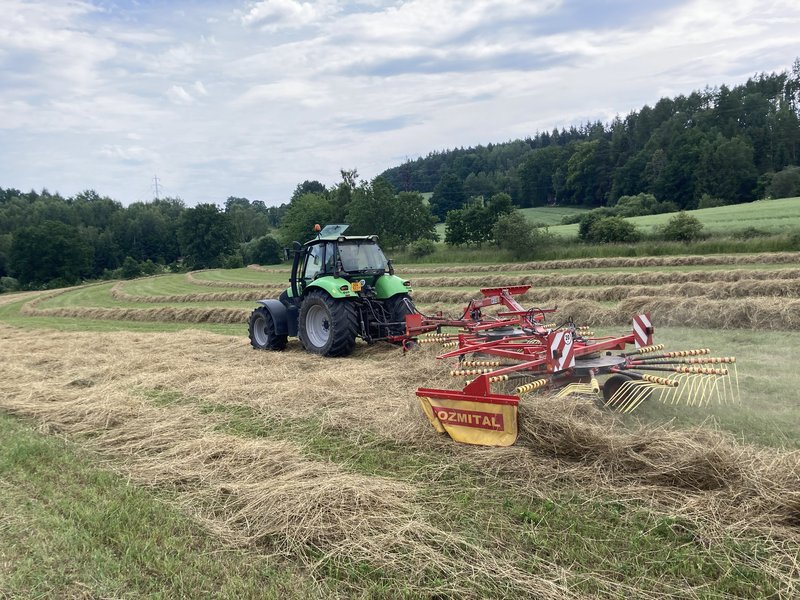 Universal machines are a fodder tedder and a delivery rake in one. With a simple mechanical conversion, the machines can be set up to turn or stack forage. The working width of the machines ranges from 3.1 m to 3.5 m for turning and from 3.2 m to 3.4 m for raking. The machines are characterised by their simple design and low maintenance and are suitable for smaller areas.
The products added to the range in 2021 have a simple and reliable design that makes them suitable for baling a variety of materials including haylage. There is a choice of a chain fixed chamber model or a cylindrical fixed baler.