Disc mowers
---
The disc mowers benefit from a robust durable structure, like all ROZMITAL machines.
The cutterbar is an original developed and manufactured only by ROZMITAL. It uses forged gears made of high-strength refined material with ground tooth edges, which ensures a long service life and durability of the gears and, last but not least, quiet operation of the mower.
All ROZMITAL side mounted mowers have a hydro-pneumatic cutterbar relief system which can be precisely and quickly adjusted to achieve the ideal floating position depending on the terrain contours.
Centre pivot suspension of the mower in the cutterbar's centre of gravity.
Compact size - hydraulic components are integrated in the three-point hitch.
---
Combinations
Side mower SD-300C with a conditioner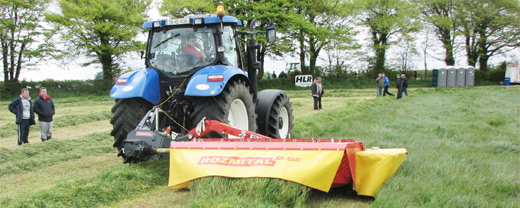 Front mower SC-301 and side mower SD-300, both without a conditioner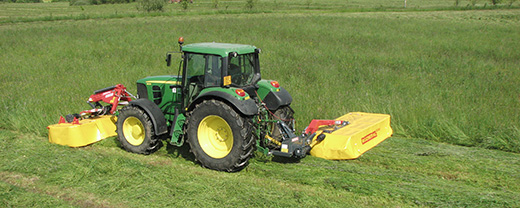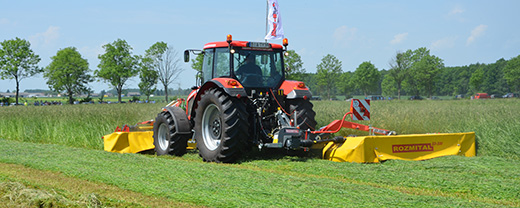 Transport