Delivery rake SP4 - 218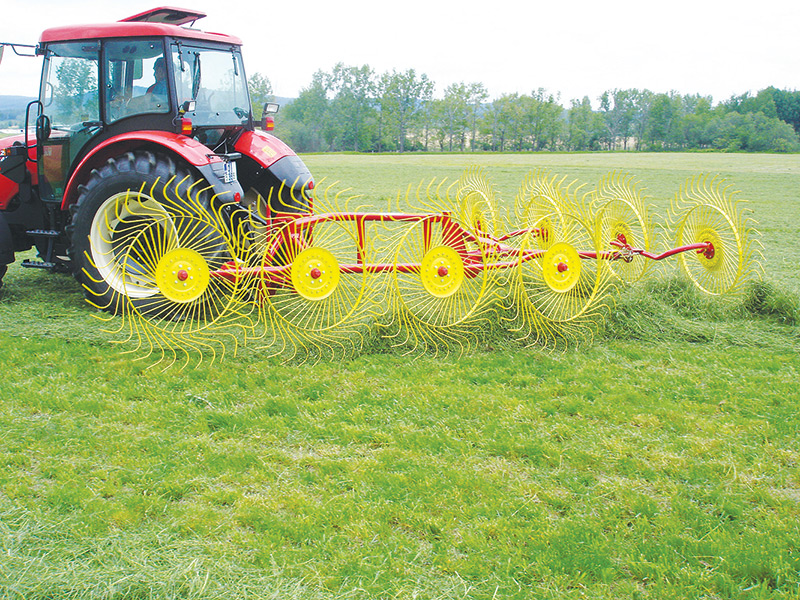 This delivery rake is simple and undemanding on service and maintenance.
The SP 4 - 218 delivery rake works on a different principle from delivery rakes with the rocker arm. Its radial raking wheels rotate loosely; when working, they only rotate by rolling on the ground.
The method in which the radial wheels hang in pairs on the rocking mechanism enables copying of the terrain. The frame is fitted to the hitch through two traction springs. The SP4 - 218 delivery rake works with minimal crumbling and low non-raking losses.
Technical data of the delivery rake
SP4-218
maximum working width
m
5
transport width
m
2,99
diameter of the rotor
m
1,40
number of the rotors
pcs.
8
minimum drive power of the tractor
kW
30
area capacity
ha / hour
8
weight
kg
440
Video